Xsolla - Recharge failure
If payment can't be processed successfully like screenshot attached, we may suggest you to check by following methods.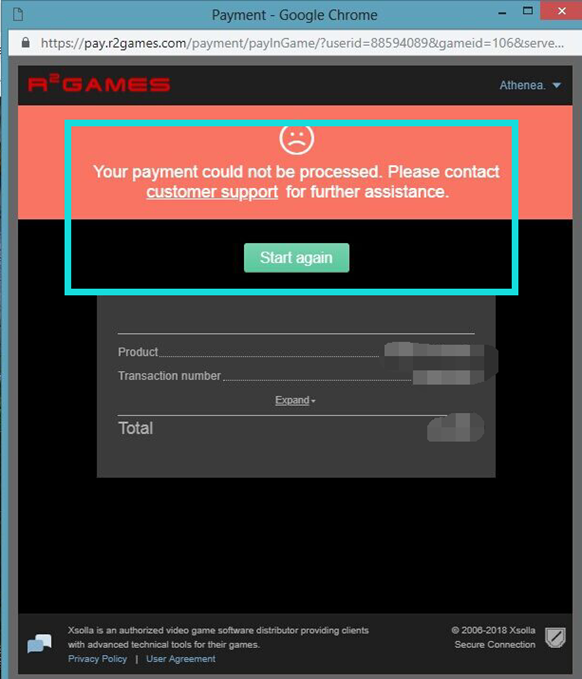 In this case, we recommend the following solutions:
1. Contact with your bank for turther details ( payment might be declined / canceled or pending )
2. Try to process payment with another bank card
3. Try to recharge through third party like Paypal
Feel free to contact us by submitting a ticket button below, if you still have same concern.
Related Articles